Lighting Rental Photos
Event Lighting. The choice to go from General illumination to effect lighting can be dramatic. With event lighting not only is it important to have the equipment but knowledge of its implementation. Our lighting techs have years of experience and can deliver the wow factor to your event.
Large theme gobos
Notice the mood change and the focal point well illuminated.
Feel the chill and fire of lighting effects.
In addition we have spotlights and spotlight towers. Just want to see the performers on stage or if you want the lights to be a major effect of the event we have the equipment, talent, and experience to deliver.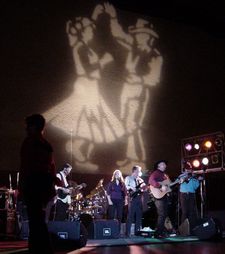 Garth Brooks Tribute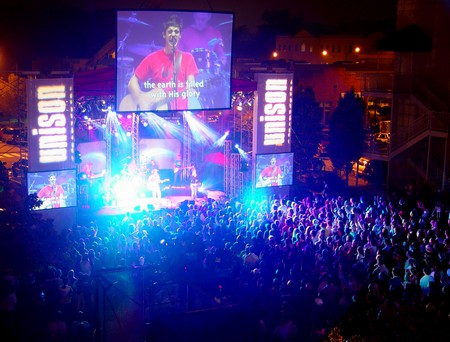 Pars, Movers, Video (4) Delay towers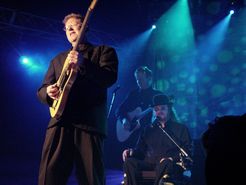 Van Gogh

Vertical Horizon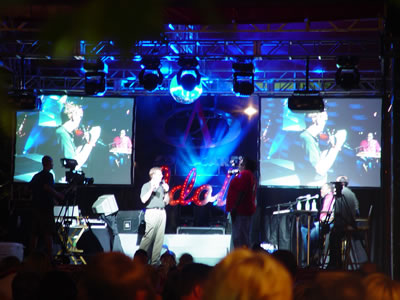 Corporate Function at Centennial Park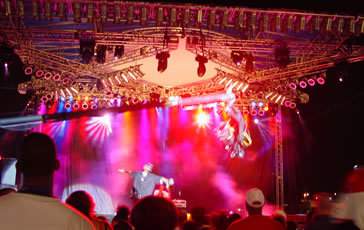 180k, 12 movers, 4 follow spots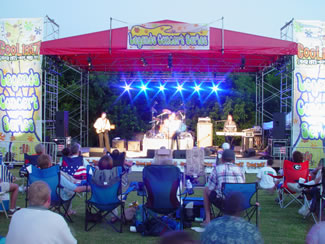 Grass Roots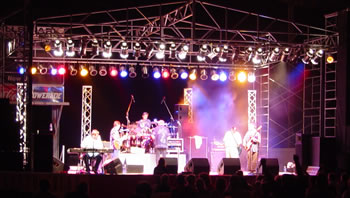 Atlanta Rythm Section