Rental Stage and Roof Photos
Portable stage rentals and roof photos. (left to right top to bottom)
Outdoor stage with flag back drop.
Stage used as VIP Seating Area. Can also be used as parade float (8'x24').
Outdoor Concert, custom tower scrims. Roof over an existing stage.
40'x24'Stage with Marley dance surface and backdrop.
Festival stage and roof with 8x12 Runway and moveable curtain.
Special Event Stage for corporate luncheon concert
Outdoor portable staging. High school steel drum band with room to spare.
24x24 load bearing roof. Over 1200 pounds of lights and video equipment.
New 8x12' FOH unit. Even the large format Midas desk fits here.
Night concert with fireworks!
Another look, one of the FOH units with a smaller audio setup on it.
32x24 stage and roof, Custom scrims/banners, flown vertec audio.
24x24 stage with 48k and intelligent lights flown.
24x24 Clear span top. Non-load bearing.
Stage leveled with skirt, stairs, scrims, a complete turn-key package. With a variety of looks and functions it is easy to see why our stage, stage roof combo is the rental of choice. Email or call for quotes. Find out why we have so many repeat clients.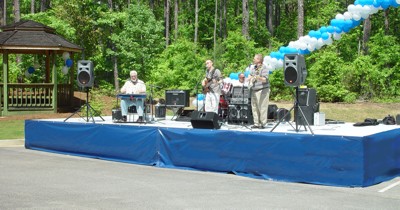 32x16 stage deck only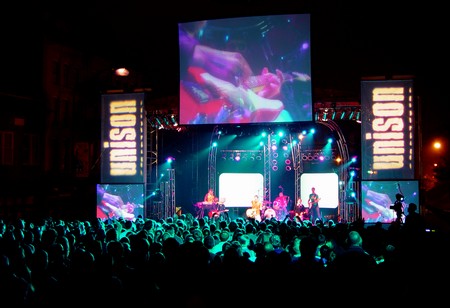 32x24 Stage and load bearing roof.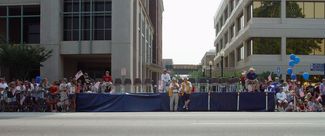 32x8 VIP seating area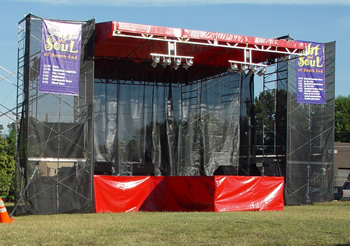 24x24 stage and Roof. 8x12 Runway Extension on the front of stage.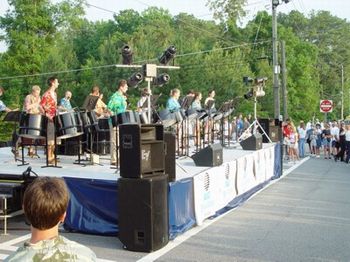 32x24 stage and entire steel drum band. Groups of upto 40 persons fit easily.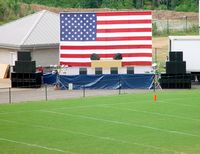 24x24 stage and backdrop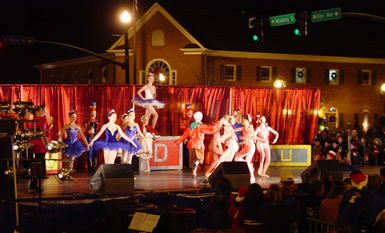 40'x24' stage / dance surface with 8x4 speaker wings. Red pipe and drape make a dramatic look.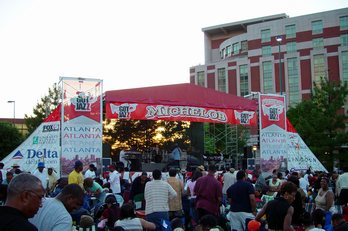 -32x24 stage roof and audio. Custom scrims and banners that make sponsors excited!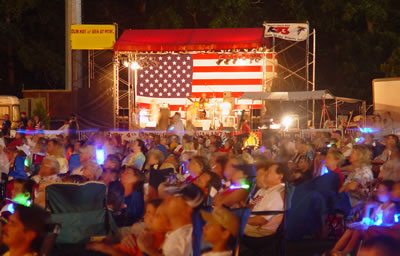 24x24 stage/roof, 24x16' American Flag Backdrop.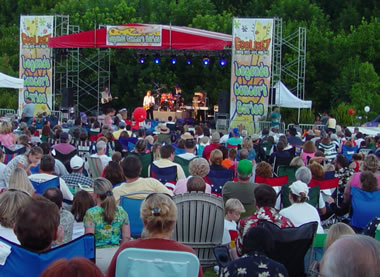 32x24 roof over existing stage. Client Scrims make the towers look great!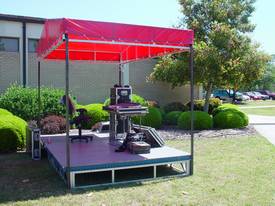 8x12 FOH station with small audio setup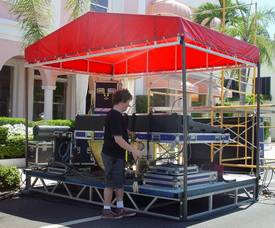 Optional covered FOH station. 8x12x1h'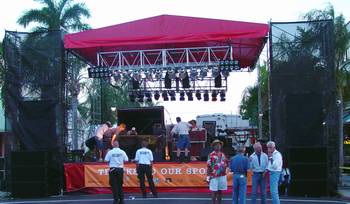 24k + 24k and intelligent lighting flown. (yes it's load bearing) 24'x24' stage - roof

.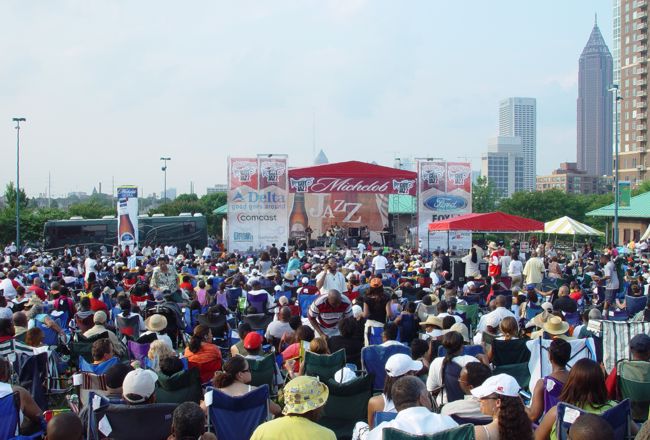 2004 Got Jazz went so well they wanted more sponsor space... 2005 features 14' wide by 25' high towers. Even from this distance you can tell who our sponsors are.